Description
Renault car radio code commands
Precode: A490, code: 0385
Precode: B920, code: 1237
Precode: Y392, code: 1654
Precode: J312, pin code: 7353
Pre code: P809, pin code: 0196
Serial number: D899, pin code: 3195
Serial number: E733, pin code: 2406
Serial number: I111, pin code: 1644
Security number: W209, pin code: 1029
Security number: N301, pin code: 1908
Security code: U003, code: 1211
Precode: Z229, code: 0007
How to find the Renault serial number, pre-code or security number
Method 1 (without disassembly)
Turn on the radio and hold the 1 and 6 keys on the car radio this will display the precode on the digital display if this does not work try with the 1 and 5 keys.
Method 2 (with disassembly)
Remove the car radio from the dashboard with the extraction keys found here
The Precode can be found on a label on the back of the car radio.
A genuine Renault car radio is very easy to remove from the dashboard. All you need are the unlocking keys. Once removed, on the back of the radio is a label, the serial number starts with "T0" then 1 letter and 3 numbers.
All pre-codes are composed of one letter and 3 digits (ex: V873)!
Method 3 (with VIN)
If you cannot find your precode go here!
Renault pre-code photos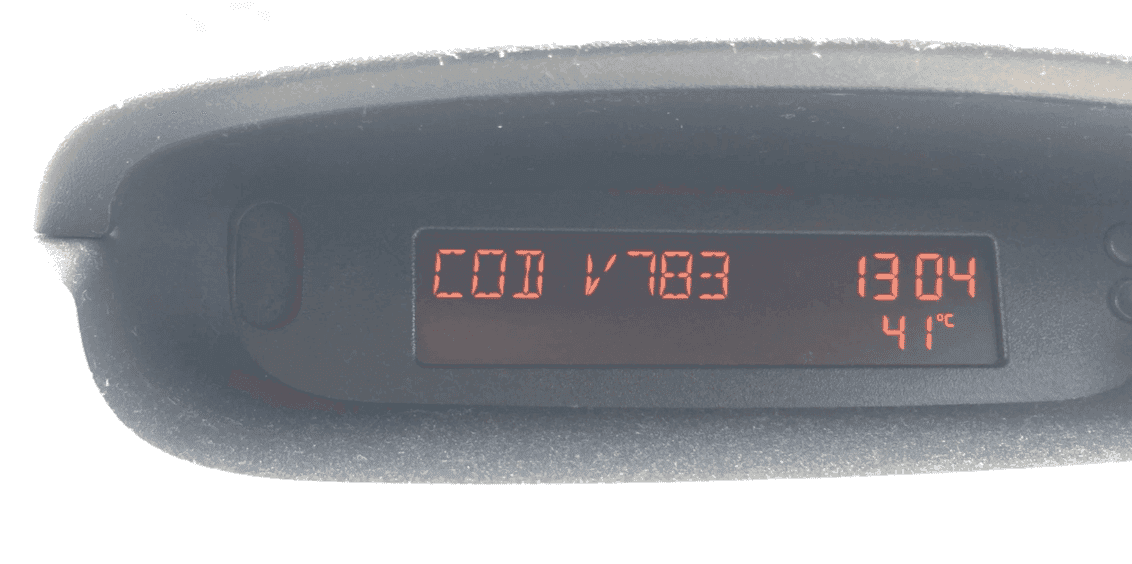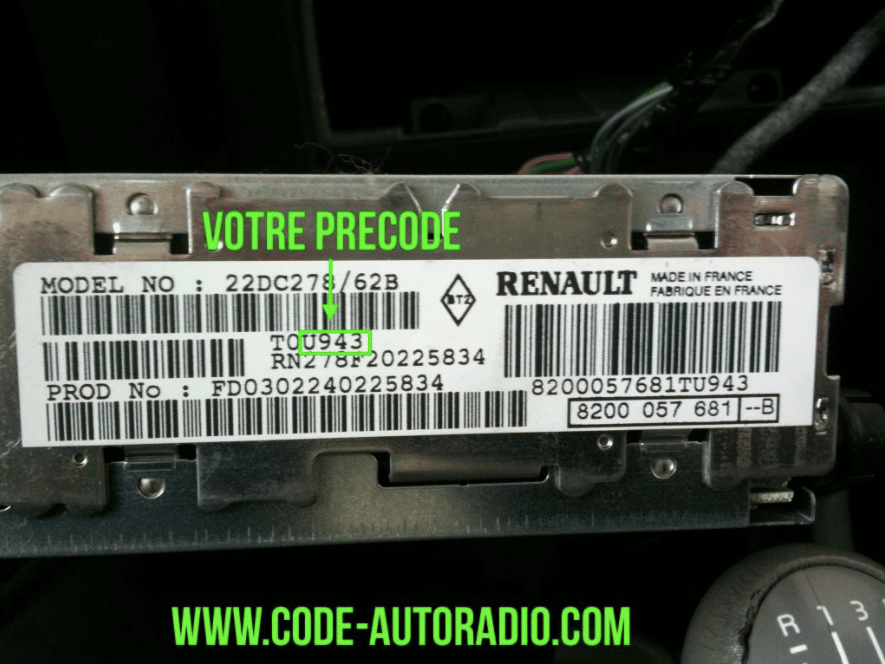 How to enter the code provided in my Renault car radio
When you receive our email or sms with your code, enter it then validate by letting press 6.
Turn on the CD or cassette player.
The display should read 0 0 0 0.
Press 1 repeatedly, then 2, 3 and 4 until each digit of your code appears on the display.
Hold down the 6 key to activate the device.
Video to find Renault radio code
How does the decoding work?
We provide the original factory car radio codes from the pre-code for all car models of the Renault brand.
1st service in France to provide you immediately your code to unlock your Renault radio following a battery change.
Renault radio codes are sent 24 hours a day, 7 days a week. We unlock all Renault cars, you will receive the code instantly after purchase by email or sms. We guarantee the decoding of your radio, that's why we offer a 100% money back guarantee if the code does not work!